We specialize in
Cost Effective Solutions of
Catering to Test, Measurement & Control Solutions
and LabVIEW Software Development
We specialize in
Cost Effective Solutions of
Catering to Test, Measurement & Control Solutions
and LabVIEW Software Development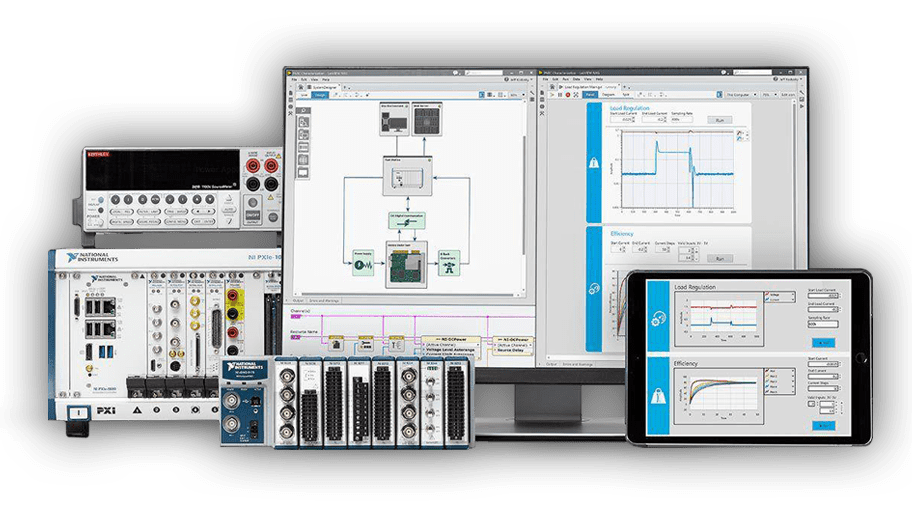 TMCS is a leading service provider of test and measurement solutions for nearly a decade. We cater to a diverse set of industries including
Automotive,
EV,
Aero Defense
, Engineering, Oil and Gas, Steel, and Pharmaceutical. Our automotive industry offerings include
NI HIL
(hardware in loop),
EOL Testing
,
ATE Testing
,
Panel Engineering Solutions
, and software development services. We offer development and V&V (Validation and Verification) to Aerospace & Defense. At TMCS, we believe in competent skills, collaborative approach, effective consultation aided by detailed planning that can fulfil your requirement with no or minimum obstacles.
Incepted in the year 2013, We are specialized in developing customized automated test equipment to meet customers' distinct requirements, which include commissioning industry standard automation, measurement hardware, and software,
data acquisition
, and control systems. This enables the customer to deliver state of art technological solutions. The Company stands for engineering R&D excellence, dependability, and innovations.
Equipped with extensive experience, the work at TMCS is led by engineers who are nifty with analyzing needs, conceptualizing designs, and building formats that are customized for specific requirements observed across various sectors.
We shall be Global Player in Test & Measurement Solutions with a worldwide presence and a Global Mindset
We are committed to provide value-added, on time Test & Measurement solutions for Manufacturing and R&D setups  in Automotive, Aerospace, Defense, Process and Steel  industry with LabVIEW Expertise
We cater to diversified sectors with industry specific integration solutions. Our systems are reliable and sustainable. Robust reconfigurable and flexible engineering design helps our clients to achieve the better efficiency and throughput from these test systems.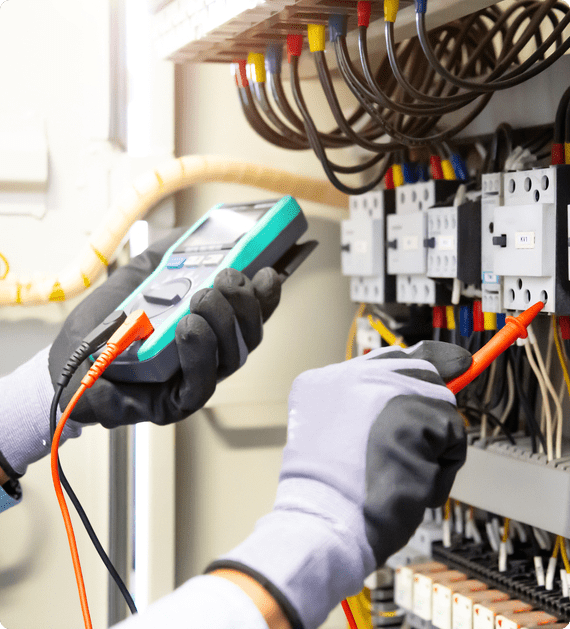 Automated Test Equipment (ATE) is computer-controlled equipment that tests electronic devices for performance. Quality, stress and functionality. Automated Test Equipment (ATE) includes the control hardware, sensors, and software that collects and analyzes the test results.
Using LabVIEW and the LabVIEW RIO Architecture allowed us to quickly prototype our Shox and validate them on field before presenting them to client. The ease of use of the NI platform helped us reduce the development and validation time of our design by 30%
- Manager Control System
We have been using TMCS System for few months now. Team have been consistent in Quality and have maintained delivery schedules. They have been very flexible working in cross continent timing and logistic issues. Thank you team.
- Fortune 500 Company
Thank you team, for the commitment and competency you have delivered. Your prompt support helped us during execution,
- Manager- ME- Automotive Conglomerate
TMCS has worked for one of our critical Test bench project. The technical team was well versed with the project documents. We are delighted to experience their prompt responses and thorough work on the testbench during online and onsite support . They delivered the project to the expectations in professional manner.
- Engineering Manager
Fortune 500 Companies Served